Free TikTok Views
Ready to try? Why not!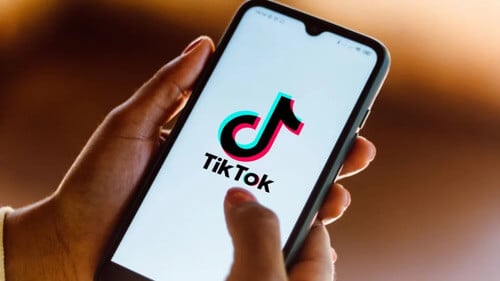 Get 50 TikTok Views!
Get 50 Free TikTok Views. No registration and no human verification are required!
Test for free now, and get 50 Free TikTok Views from real people!
TikTok Views for Free on Like4Like
How many TikTok views do you want to get on your video? 100, 200, maybe a few thousand? Very doable in a short time on our site! We have millions of users who can help you achieve the desired result. Create a Like4Like.org account, verify your email and add the TikTok video you want to boost. Check out the other TikTok features we can offer to help you improve your TikTok profile.
Test our system, enter the desired URL, and get 100 Free TikTok Views!
How does our service work?
To get views on your TikTok video, you must have credits in your Like4Like.org account. You can earn credits by liking, following, or watching other people's videos. You can also BUY credits and post your TikTok video to get views and likes. You can also enter your TikTok account to get followers, and you have completed improving your profile and videos.
Benefits of TikTok Views
TikTok views help boost your reputation and business progress. More views mean more visibility to other TikTok users. Visibility increases your account progress, which applies new social interactions, likes, followers, views, and comments. Your profile will progress constantly, and there are many benefits. The most significant benefit is good earnings from your TikTok account. You can earn money from your business on TikTok, or you can promote other's businesses. TikTok has its program for making money if you have a massive collection of followers.
Frequently Asked Questions
Getting free views on TikTok starts minutes after you enter your link.
One is enough to try our service. If you want to insert more videos, register with us.
You will get views on your TikTok video from real people, which will positively affect your video.
No, there can be no problems. As we have already said, you get the views naturally.
In the trial version, we offer you, you will get 50 views. If you want more, register.
Try out our free services!
Try out our services and get Free TikTok Likes, Free TikTok Followers, or maybe Free Instagram Views.
Our customer's reviews
Total:
28 reviews
Rating:





5 / 5










Submit Your Review
Join us now, and get thousands of Free TikTok Views!
Like4Like.org
Social Media Marketing
is a network that will help you grow your social presence for FREE.

- We allow you to look and choose who you want to like, subscribe, follow, view, hit, share, and skip those in who you are not interested.
- We do not sell likes, subscribers, friends, followers, views, hits, and shares.
- We abide by Twitter's Rules, Facebook's Policies, Google Conditions, etc...
- We will never request passwords or cookie/session data of your social network accounts and will never post, tweet, or update status from your accounts.
- We have a strict NO Bot, NO Macro, and NO Automation policy.