Free YouTube Subscribers
Get 10 YouTube Likes!
Test for free now, and get 10 Free YouTube Likes from real people!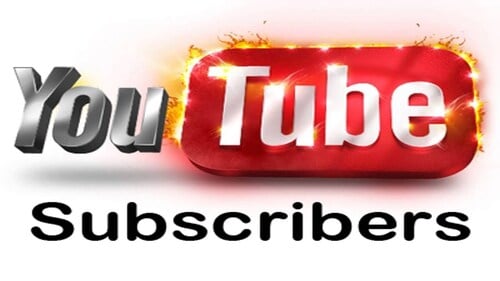 We tackled the giant - Free YouTube Subscribers
If you are interested in who is the winner of this battle, you will get an answer soon. Among other things, read how to progress, make a good video, and finally, how to make money on YouTube!
Like4Like.org has been dealing with Social Media Marketing for more than ten years, more precisely since 2012. From its inception until today, it has improved its platform for exchanging interactions such as Free Instagram Likes, Free Facebook Likes, Free Twitter Followers, Free SoundCloud Followers, Free TikTok Followers, and Free Pinterest Saves. Our idea and desire are to provide users with a service that will help them develop their channels on social networks.
From the very beginning, we try to create that, and we improve our system every day. For you as a user to successfully upgrade your channel and get Free YouTube Subscribers, Free YouTube Likes, Free YouTube Comments, and Free Views, you need to register on Like4Like, earn a certain amount of credits, or if you do not have time to make, you can buy credits. Then set up your YouTube channel to get Free Subscribers for YouTube or videos to get YouTube Likes, Free Views, and Comments. Real users from our site will give you Subscribers, Likes, Comments, and Views; thus, your channel and your videos will improve daily. Everything is simple and user-friendly to reach the green goal as quickly as possible. Our goal is to provide Free YouTube Subscribers, likes, and views. Below we will explain in a little more detail what you should do to improve your channel, the visibility of your channel, video, and how you can use it.
About YouTube Videos
As always happens with us, first a few statistics for those who like it. For others, go to the next paragraph!
These days, YouTube is the most popular video-sharing website on which users can upload, view, and share videos. YouTube allows billions of people to discover, watch and share originally-created YouTube Videos. Every business has an audience on YouTube. Because of that, YouTube provides a forum for people to connect, inform, and inspire others across the globe and acts as a distribution platform to deliver your messages with video ads.
YouTube is the second biggest search engine in the world. It has:
More than 1 billion unique users visit YouTube each month.
Over 6 billion hours of YouTube Videos are watched each month on YouTube. That is almost one hour for every person on Earth.
One hundred hours of video are uploaded to YouTube every minute.
According to these data, why not use YouTube videos for marketing and increase the promotion of your business? Like4Like can help you!!!
YouTube Videos Marketing
A little more warm-up to see if you're still following our text!? If you have read this sentence, raise your right hand!
Hosting videos and images on your web pages will improve your site's overall quality and entice visitors to stay longer. Your promotion will improve your business and bring the right customers for your products and services. The start itself is always the hardest, and here we can help you get started and get the results you want to Get Free YouTube Subscribers on your YouTube channel.
Like4Like is an SEO tool!
In our impatient, busy world, many people prefer to watch a YouTube Video instead of trying to digest a vast chunk of written information.
And since more consumers are spending time online instead of watching TV, the popularity of watching YouTube Videos online is growing exponentially. Taking advantage Like4Like will gladly help.
Like4Like is a professional website that will help you promote your website, build your brand and achieve high results!
Why is that important, or maybe not?
There are four strong reasons to take advantage of YouTube as another powerful SEO tool in marketing.
1. The Reach and Accessibility of YouTube Videos
YouTube uses all generations. Not only is there a large population of potential customers, but YouTube is easily accessible as well. The videos can be shared or viewed by almost every smartphone on the market or even televisions. People can access the site when they want and where they want.
2. YouTube Advertising Is Great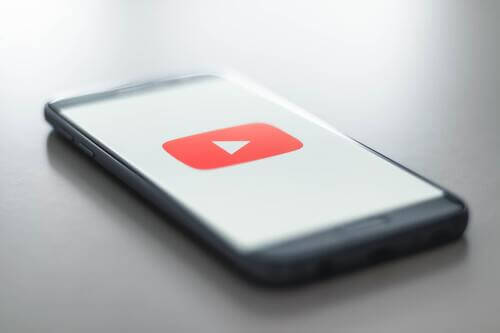 Suppose you have used any advertising as an example. Facebook, you know how it can be simple, with Like4Like even simpler. You do not have to worry about paying for your web promotion. Like4Like offers free advertising through the collection of as many likes, views, or Free YouTube Subscribers. When creating a campaign, choose for your ad to appear during or before a YouTube video or promote it on the right display panel. Along with those choices are some tremendous demographic targeting tools and insightful analytics that let you see how successful your ads were.
3. Tell your story and show your products
The best way to connect with your potential customers is to show your story through YouTube Videos. YouTube Video allows your brand to capture the emotions and visual attributes of your product that leave a lasting impression on your audience. Whether it is showing how to use something, product launches, or just demonstrating how amazing your products are, videos are a great way to illustrate these points.
4. Make the YouTube channel a destination for viewers
Putting in some effort and maintaining your own YouTube channel is essential. Many people who visit your YouTube channel, read about your company, and look at some of the photos and videos, will be more interested in your business and will probably visit your site and make a purchase. The Real Free Subscribers for YouTube will help you promote your channel, and views and likes will promote your videos and your business pages.
How to make a quality YouTube channel and videos
Let's go directly to the heart of the problem, reveal the secrets, and stay with us until the end if you want to progress!
Create YouTube Channel
The first and foremost thing to do to create a YouTube channel is to determine the topic you will cover and what videos you will record. We recommend that it be in the field where you are an expert because it allows you to explain everything that interests people. You can also continue to improve in that area and make progress.
Great and Quality YouTube Video
The most successful are instructive and possibly entertaining videos, so users can enjoy watching videos. We don't recommend trending videos because their popularity is short-lived. Their passing is their main feature. Even if you are a little late with shooting Trend videos, it will not be able to break through, and your work will fall into the water. It is best to stick to life topics such as cooking, making small things, repairs around the house, and using specific materials and similar items.
YouTube videos must be high quality. You should record videos with professional or quality cameras, so the user can enjoy watching the video. Free YouTube Subscribers will stay with you on the channel if you give them what they want to see. Your video must be clear and precise. It would be best to let YouTube viewers know what the video is about from the beginning. It would also be helpful to have a short intro to interest the viewers. Dynamics and action are fundamental. You must not allow the video to last long and the events to be slow. Slow video will turn away your audience, who will not be interested in watching the YouTube video.
For example, if you're making a culinary video, don't let half the video pass you by chopping vegetables on a board. In that case, you will not get YouTube Likes. All the parts of the video that are known to people need to be speeded up or dropped. Get to the heart of the matter and the essentials that interest users. It is better to record a quality and short video than to take a long video and let the viewers give up and leave.
If you are still with us, raise your left hand!
YouTube Likes and Free Views are essential for your video, so follow the rules to make a good video, and that video will become popular.
Tips and Tricks
And now, our prominent magician with Tips and Tricks is coming on stage!!!
It would help if you used Google AdWords to know what people are interested in, what they are searching for on Google, and what videos you will record. It would be helpful if you could give users precisely what they are looking for and keep in mind how you name your video to match the demand for keywords.
It is also essential to know that Google limits titles to 66 characters, which means that your video title should not be longer than 50 characters because, at the end of your title, Google adds the suffix "- YouTube" to make your keywords complete. All users who search for your video when they see the exact title will be able to access it and get what they want, and you will probably get a new Subscriber to your channel, which strengthens your channel and expands the circle of Free YouTube Subscribers.
When making a video, you need to choose Thumbnail - an icon representing your video, and you must select it well so that users know what to expect from the video and to give YouTube Like to your video.
Statistics say that it is best to record videos of less than 5 minutes, at least until you develop your channel and get a large number of Subscribers who will have confidence in your videos. In the beginning, until your channel grows, our help with Free YouTube Subscribers will speed up the strengthening of your channel. People must see what you are recording to progress.
To describe what your channel is about, you need to post an introductory video, which will launch when someone opens your channel. Thus, we immediately get the user to see what the channel is about. Keep your intro short and precise. You can't put everything in it, say the most important things that will best describe you, the length should not be more than 2 minutes, try to be precise.
For your video to get as many YouTube Likes and Free Views as possible, you need to share it on other social networks and, if possible, post it on some blogs or other sites that are interested in your video material.
If you haven't fallen asleep or left so far, you'll wake up because our and your favorite section follows! But you can't make money if you haven't raised your right and left hands, just as it says in our text. Read everything to know what it's all about!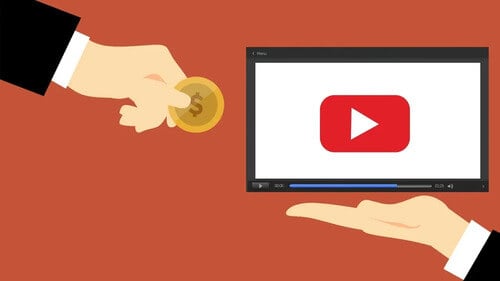 Make money on YouTube
We have reached the last part of this blog: make money on YouTube. We won't go into details, as we assume you all know that Google and YouTube reward well-developed channels that can set up Google Ads. At the start, we will help you continue developing your channel with Free YouTube Subscribers, Free YouTube Likes, and Free Views, allowing you to place Google Ads on your video and thus earn new ones. Your work will pay off with the best quality video material, making your video more watched, and thus you will earn more. Another opportunity is to promote your business on your YouTube channel, which will mean you and others who want to promote themselves with you. Please stick to your niche, and don't deviate from your channel's theme; everyone will benefit from it and make money on YouTube!
More Free Subscribers for YouTube = More Visitors = More Media Exposure
Use YouTube Videos to get higher ranks on search engines, and let us help you raise your brand's visibility and get quality promotion.
Like4Like YouTube Exchange Features
YouTube Likes Exchange
YouTube Views Exchange
YouTube Comments Exchange
YouTube Subscribers Exchange
Get Free Subscribers for YouTube, and reach your goal with us!
Thank you for choosing Like4Like!
Like4Like.org
Social Media Marketing
is a network that will help you grow your social presence for FREE.

- We allow you to look and choose who you want to like, subscribe, follow, view, hit, share, and skip those in who you are not interested.
- We do not sell likes, subscribers, friends, followers, views, hits, and shares.
- We abide by Twitter's Rules, Facebook's Policies, Google Conditions, etc...
- We will never request passwords or cookie/session data of your social network accounts and will never post, tweet, or update status from your accounts.
- We have a strict NO Bot, NO Macro, and NO Automation policy.