Free Instagram Likes
If you need Instagram Likes for Free, you will love this!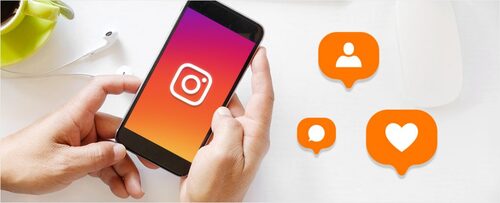 Get 50 Instagram Likes!
Get Instagram Likes on our unique free trial service. Instagram likes are significant for the progress of your posts and your entire Instagram account. Registration and human verification are not required to test our service.
Test for free now, and get 50 Free Instagram Likes from real people!
Why 50 Free Instagram Likes?
Our many years of presence on the market of Instagram likes have led us to know that our potential clients would be satisfied with 50 Likes on their posts. 50 Free Instagram likes is quite enough for you to find out how our service works. After entering your post into our system, the number of likes will increase at a specific rate. It happens gradually, as the real people come and like your post.
Get Free Instagram Likes app with no human verification to be competitive on Instagram with your posts!
How do Free Likes on Instagram work on Like4Like.org?
To be a user of our services, you need to register. When verifying your email, you get +30 credits for free to use in our system. If you want more free credits, you need to like the posts of other users. That way, you earn credits and have the opportunity to promote your post and get likes. Suppose you don't want to like other posts. In that case, you can buy credits and ensure the promotion of your posts quickly and easily.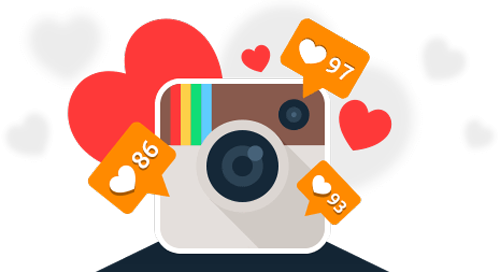 Benefits of Instagram Likes for Free
Instagram views and likes will have a positive effect on your Instagram account. Instagram will rank you higher on searches, and you will be competent to get new followers. Sweetening and promoting your posts will contribute directly to the expansion of your business. The opportunity to earn through Instagram is incredible if you manage to enhance your account.
Some of the best benefits of getting Instagram Likes for Free:
Connectivity
Increased Sales
Interaction with Other Businesses
No Loss of Money
Improve Media Exposure

Buy Instagram Likes
If you want to buy Instagram likes, do it the right way. There are many series for purchasing Instagram likes, and they all work according to the same system. You pay them, and they deliver the likes to you immediately. With us, getting likes on Instagram happens naturally. Users like your task over time, the way you want it. You can set the promotion faster or slower, positively affecting your post and making it look more realistic and natural.
Buy credits, enter your post, set your like rate, and watch your Instagram account progress.
Buy or Free Instagram likes. The choice is yours. Ours is to make it possible for you. Join us at Like4Like.org.
Frequently Asked Questions
Getting free likes on Instagram starts minutes after you enter your link.
One is enough to try our service. If you want to insert more links, register with us.
You will get likes on your Instagram post from real people, which will positively affect your post.
No, there can be no problems. As we have already said, you get the likes naturally.
In the trial version, we offer you, you will get 50 likes. If you want more, register.
Try our other features!
Try out our other features and get Free Instagram Followers, Free Instagram Views, or maybe Free Twitter Likes.
Our customer's reviews
Total:
37 reviews
Rating:





5 / 5










Submit Your Review
Get Free Likes on Instagram!
Thank you for choosing Like4Like!
Like4Like.org
Social Media Marketing
is a network that will help you grow your social presence for FREE.

- We allow you to look and choose who you want to like, subscribe, follow, view, hit, share, and skip those in who you are not interested.
- We do not sell likes, subscribers, friends, followers, views, hits, and shares.
- We abide by Twitter's Rules, Facebook's Policies, Google Conditions, etc...
- We will never request passwords or cookie/session data of your social network accounts and will never post, tweet, or update status from your accounts.
- We have a strict NO Bot, NO Macro, and NO Automation policy.