Like4Like.org
Social Media Exchange
is a network that will help you grow your social presence for FREE.

- We allow you to look and choose who you want to like, subscribe, follow, view, circle, hit, share and skip those who you are not interested in.
- We do not sell likes, subscribes, friends, followers, views, hits, circles and shares.
- We abide by Twitters Rules, Facebooks Policies, Google Conditions, etc...
- We will never request for usernames or passwords of your social network accounts and will never post, tweet or update status from your accounts.
- We have a strict NO Bot, NO Macro, and NO Automation policy.

Free Instagram Likes

Instagram is one of the leading picture-sharing social media platforms. At an average, around 80 million pictures are posted on Instagram daily. It is becoming a preferred choice for many businesses to use it as a marketing tool. However, getting consumer engagement is not that easy. You should have a good amount of followers on Instagram if you want to establish your business as a brand. Instagram allows businesses, celebrities, and others to promote their services and interact with their followers. Some of you might have an Instagram fan page, but the question remains, how can you get more likes and followers?
Like4Like.Org is All You Need
If you are not aware of Like4Like.org, let us introduce you to this service. It is free to use SEO tool that can help you grow your online presence. There are no needless requirements like survey form fill-up or others. This unique service is not just limited to Instagram but other social media platforms as well. Here we will discuss why getting more likes, comments, and followers on Instagram for free can be a turning point for your business.
More Instagram Likes = Higher Status = More Media Exposure
More likes mean more likely that your page or status will appear. The math is that simple.
Benefits of Free Likes on Instagram
Some of the best benefits of getting free likes on Instagram are: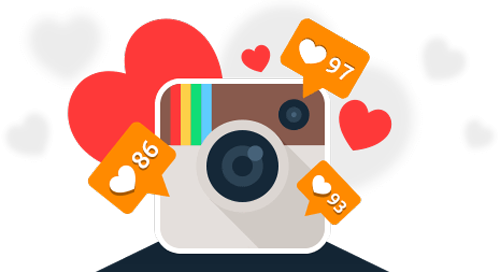 Popularity
For any business, it is important to have a good customer base. Through Instagram, your business gets global recognition. When you have more followers or your posts are liked by a large number of people, you get noticed by other people as well. It increases your popularity and you have a great chance of making new customers. Through Like4Like.org, not only can you earn followers and likes, but increase your visibility in search engines as well. Having more followers will make your Fan Page appear at the top of the search engine rankings. People looking for your business will find your Instagram Fan Page at the top and they will be able to connect with you. More free likes mean more consumer interaction and fame.
Connectivity
Through Instagram, you can keep all your accounts posted. When you post a photo on Instagram with some hashtags and share it on your Facebook page, your followers on Facebook come to know about your Instagram ID. They find it easy to connect with all your accounts. Instagram is a one-stop solution to keep all your accounts posted. The same post you share on Instagram can be shared on other platforms without any difficulty. Such type of posts increases your credibility as well and provides customers an opportunity to get in touch with you from any of your social media pages.
Massive Reach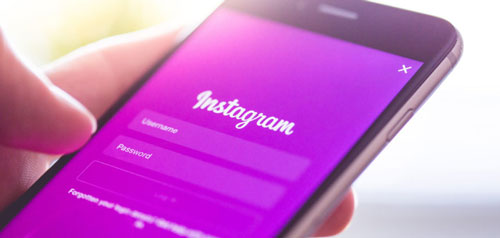 The more followers, likes, and comments you get on your Instagram fan page, the more engagement you will create. Your social media management team will try their best to post interesting and engaging pictures on the page which will keep the audience busy and active. Such posts will also get more likes from people belonging to other areas and locations. There are more chances of your business getting a global reach.
SEO
Your followers on Instagram can get you better rankings on search engines. The more followers you have, the better ranking you will get. It is as simple as that. If there are similar businesses of more or less the same name as your business, it will help you maintain your unique identity. The free likes on Instagram will also act as a marketing tool for your business. You can use it as a part of your marketing strategy to generate more leads.
Increased Sales
Using free Instagram likes, you can increase your sales and revenue. With other paid services, you only waste your money and there are chances that the system may recognize your account as running some fake activity. However, Like4Like.Org is 100% authentic and offers you legit likes and comments on your followers. When you use the service to get free likes on your posts, authentic users will like the posts and may also enter into business with you.
Interaction with Other Businesses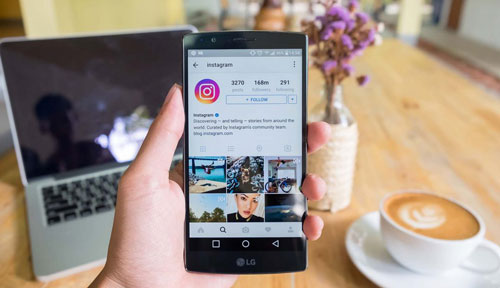 The free likes on Instagram work on a simple mechanism. You have to follow, like or comment on other posts to get points or credit points. Using the credit points you have earned, you can promote your business to get more likes. This gives you a chance to interact with other businesses and know which trends they are following. It is a good way to keep in touch with all the latest trends prevailing in the market.
No Loss of Money
With paid services, your money is at stake. There is no guarantee that you will get followers or whether the followers will be authentic. With Like4Like.Org, you can have complete faith that likes will be 100% real and you will get them. All you need to do is enter your Instagram username and assign credits to each like. Other users using the service will earn the credits after giving likes at your posts.
Enhanced Media Exposure

Free likes on Instagram will enhance the media exposure of your account. Your account will get the attention of many other customers as well as businesses. Using free likes on Instagram, you are up for making many new successful partnerships. Like4Like.Org ensures a high level of exposure for your account. There is a large number of active users on the service who like your posts. As a result, their own followers will get notified about their activity and they will also like your posts. There is also a chance to get more followers to your account.
Beneficial For Your Business
All of these reasons are enough to determine that free likes on Instagram are beneficial for the growth of your business. You should consider using Like4Like.Org for your business account on Instagram. Even if you are an artist and want to increase your fan following, you can use this service for free. As compared to other services, it is a bit time consuming but the results it offers, are beyond expectations.
Drawbacks Of Using Instagram
One of the drawbacks of Instagram is that no matter how good pictures you post on your account, they can go unnoticed. Some people may also advise you to use hashtags and other stuff, but the fact that thousands of people are using the same hashtags makes it difficult for your post to get the attention of users. This is the reason why you should use Like4Like.Org. It is worth the time you invest to promote your business. The service is safe to use and completely legal. There are no consequences whatsoever of using the service. With other services, there is always a risk of getting your account blocked temporarily. However, with Like4Like.Org, it is not the case.
Do you want 1000's of fans on your Instagram Pages..?
Not only will you get more exposure for your business but also save a lot of money. You don't have to sponsor your posts now to get more likes or comments. Like4Like is a complete solution that works with almost all the social media networks. Be it Facebook, YouTube, SoundCloud, Instagram, or others, you can use it to boost your social media rankings and strengthen your position as market leaders. So don't wait, register now on Like4Like.org. By creating an account on the website, you can easily use the service you want. You can either choose free Instagram likes, comments, or followers. Same is the case with other social media platforms. Please note that your information will be secured.
Like4Like Instagram Exchange Features
Instagram Likes Exchange
Instagram Followers Exchange
Instagram Comments Exchange

Thank you for choosing Like4Like!