Social Media Marketing 101!
Do you want to increase your brand awareness and attract ideal clients with skyrocket website traffic. Have a look at the 7 basic social media marketing process that will help you to grow your business effectively.
Intention
Determine your intention. Your business goals will drive everything you do on the social network. A Clear social media intention allows you to save a ton of time while getting better results. You need to know the results you want.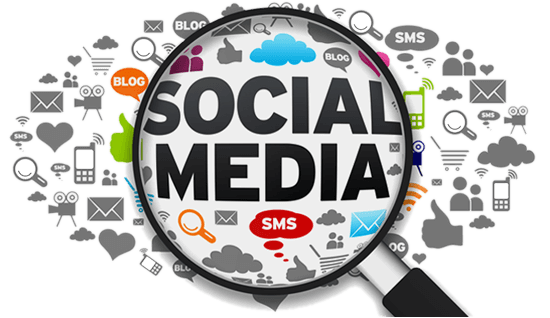 Niche
Get ultra-clear on your niche or you will be wasting your time on social media. Knowing your specific niche - and then knowing the demographics of the different social media sites - allows you to be working effectively in front of those people whom you want to target.
Show your passion
In order to spread your message make sure your passion comes through in everything you do on social media. You are passionate about what you do. That passion must come through in all your posts and responses if you want to be connecting with people who can't wait to buy your product and services.
What to post?
You are using social media to attract your loyal consumer, make a loyal and targeted community, increase your expert status and answer people what they want. So you want to post accordingly. However - that does not mean you promote yourself, talk about your business, and post about your main area of expertise all day every day.
Use this formula for your guideline: 50 percent post of your main area of expertise, 20% posts of supportive areas of your expertise (related topics that support brilliance). 30% posts of character development (let your audience get to know you).
Leverage
If you think you can't be on all the social media networks because you don't have much time, you are assuming that it takes twice as long to have a presence on two sites as it does to be on one. It doesn't. Integrate all of the major social media platforms. Integrate your networks with your blog. Integrate all of that with your company website. Outsource and automate what you can. Spend less time getting more done.
Engagement
Social media marketing is not about posting valuable info and news. Social people will only work and connect with person whom they like, know, and trust - and they get to involve you and your business through conversations, interactions (free Instagram likes, free Instagram followers), and meaningful engagement.
Consistency is vital
One of the biggest mistakes that most business owners make when using social media is being inconsistent. You don't have to spend hours on social media. It is far more effective to spend 15 minutes every day - regularly. Consistently.
How To Get The Most Out Of Social Media!
If you want to learn more about how to get the most out of your Social Media Marketing, please read our blog post: How To Get The Most Out Of Social Media!
Like4Like.org
Social Media Marketing
is a network that will help you grow your social presence for FREE.

- We allow you to look and choose who you want to like, subscribe, follow, view, hit, share, and skip those in who you are not interested.
- We do not sell likes, subscribers, friends, followers, views, hits, and shares.
- We abide by Twitter's Rules, Facebook's Policies, Google Conditions, etc...
- We will never request passwords or cookie/session data of your social network accounts and will never post, tweet, or update status from your accounts.
- We have a strict NO Bot, NO Macro, and NO Automation policy.