How to Become Famous on Twitter
Only today! Quantities are limited, become famous on Twitter!
Are you interested how?
I guess so! Like4Like is the solution for you!
Join us today and get Free Twitter Followers and Free Twitter Likes immediately!
Test for free now and get 10 Free Twitter Likes!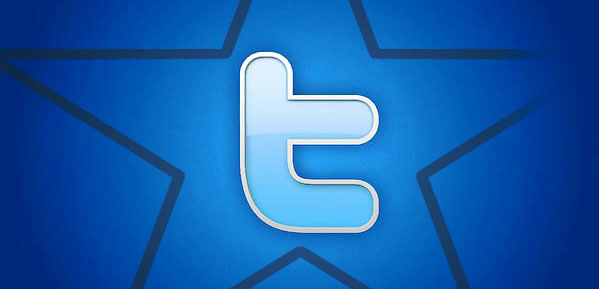 How to Become Famous on Twitter?
Twitter has taken over the world. What was once a simple social network for sharing short, snippets of text with others has become interwoven in all facets of our lives.
Hashtags are nearly impossible to avoid in this day and age. Unfortunately, we live in a time where people can become famous from doing essentially nothing less than writing tweets others deem interesting, comical, inspiring, or a bevy of other adjectives we could rattle off.
However, we never said amassing followers and creating networking opportunities was an easy task. On the contrary, doing so requires you to craft a captivating profile, follow others and engage with followers, and constantly spew tweets that are actually worthwhile. Trust us, you are not going to gain many followers tweeting profanity and racial slurs — at least we hope not.
Being popular on Twitter can help you market your business or publicize your blog. The most well connected users on Twitter have over 100.000 followers, and some even have over 500.000. Most of those users were quite well-known before they started tweeting, but that does not mean you can not climb your way to the top too! Some well-chosen, witty blogging topics and aggressive self-promotion will get you very far.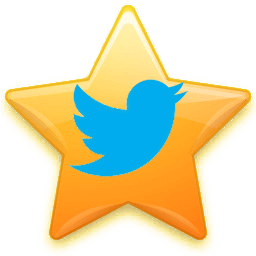 1. Tweet like a famous blogger
Twitter is a micro-blogging tool. It is basically blogging in 140 characters or less in each Tweet. Generally, the same guidelines for being a good blogger apply for being a good Tweeter. You ca not expect a blog with only three posts on random topics to attract many subscribers, can you?
Choose your topic
If you want to get famous on Twitter, do not take their question ("What are you doing right now?") literally. It is more like: "What are you doing or thinking right now that will be interesting to a certain group of people?" The theme should be specific enough that people know what to expect, but not so narrow that only 50 people would be interested in it. Start with only one to two primary topics or "tags". Then expand as your Following grows. Read news feeds voraciously for a nugget you can spin into a good tweet.
Be interesting, transparent and provocative
Share intimate news about your life. If you can spin a good story, you might get readers addicted to the daily dramas of your everyday life.
Network
Good bloggers link to other blogs. Good Tweeters retweet other Tweeters. Search Twitter for keywords related to your topic. When you find an interesting one, hit "Reply" and add "RT" or "Retweet:" to the beginning, and post it. Not only are you forming connections with other Twitter users, but you are also bringing good content to your followers.
Don't be too good for people
No matter how well known you are, or how busy you are don't be that person who thinks they are too good to reply to anyone. Take the time to answer each and every person who tweets you. Believe in building your fans and brand champions one engagement at a time. It's amazing how one quick conversation or reply can make someone feel appreciated and turn them into a brand champion or personal fan.
Bonus tip: Choosing an interesting picture and bio are crucial to gaining more followers. Choose an actual image of yourself for an avatar, preferably one that is appropriate and looks decent at small sizes (400 x 400 pixels). People want to connect with you, not a picture of your cat. As for your bio, make it brief, informative, and a little funny.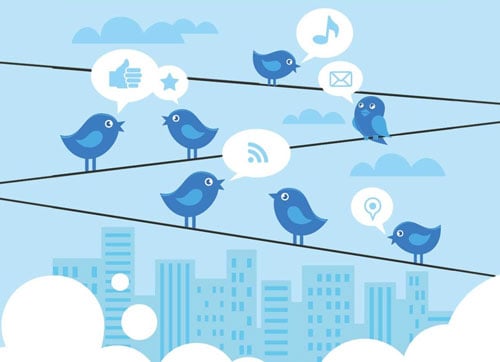 2. Follow like a spammer
Once you have got your quality established, focus on quantity. Take the same approach that spammers do. In order to avoid actually looking like a spammer, though, make sure there is never more than a 200 or 300 gap between who you are following and who is following you. Try to keep your followings number lower than your followers. That is what real celebrities do.
HOWEVER, do NOT follow 400 people at once. They will report you as a spammer and Twitter will suspend your account. Just follow maybe 100-200 at a time, then let them follow you back.
The more people you follow, the more people see your name. If you follow too many people, you might look like a spammer, so it is best to try to keep the numbers fairly close to each other to avoid scaring others away. Follow back people who decide to follow you, that is, assuming you have read their bios and you are sure they are not spammers, crazy users, and the like. Following other users will give them greater incentive to follow you in return. Exposure is more than half the battle.
3. Keep your followers coming back for more
There are some basic dos and do not that will keep your followers list from shrinking. Use a service that notifies you whenever you are un followed. Examine your last few tweets - what did you write that could have turned them off?
Keep the following bits of advice in mind: Do not use services that allow you to auto DM. Auto DMs frequently cost you followers. Some people get their DMs on their cell phones, and an auto DM can be an annoying reason to have to check your phone, not to mention the cost that might be involved in receiving it. Do not radically change the content on Twitter after you have already established a twitter presence. People like consistency and followed you for a reason.
4. Ask questions
One of the bet ways to engage your followers and spark a dialogue is to ask questions. Keep the following tips and tricks in mind:
Acknowledge answers. If you can not respond to each answer individually because there are too many, at least send out a general thanks.
Stick around to listen. Do not ask a question right before leaving your computer. If people respond, you want to be able to respond to them as quickly as possible, while they are at their computers.
Repeat your question several times throughout the day so you get in touch with different timezones and schedules. Make sure one of the times is "prime time" when most people are online (usually weekday mornings).
Ask your followers to retweet your question.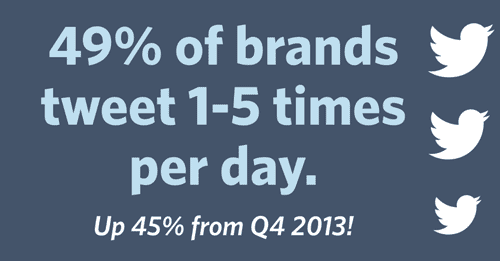 5. Tweet often, but not too often
Every time you post an update, it shows up in the public timeline, exposing your profile to people who do not know you yet. At the same time, tweeting too frequently can annoy your existing followers and make it difficult for them to respond. Stick to one topic at a time and leave some time in between updates for people to respond.
There is a fine line between tweeting enough to be relevant and simply being obnoxious. Try tweeting a couple times a day, especially in the morning and evening when the website experiences the most traffic. Be aware of what you are tweeting and continue maintain the focus you may or may not have established earlier. Doing so will likely be enough to remain in the minds of those who have so kindly chosen to make you a small part of their lives.
6. Keep it short
Posting links and content is a great thing, but Twitter users are all about brevity, so be sure to shorten your links by using a redirect service. http://bit.ly is a good one for measuring your click-thrust and performance, but if you don't use something like that, Twitter will automatically shorten your links using their built in T.CO shortener.
7. A picture's worth a thousand tweets
We can not stress enough how important pictures are in any social media platform, and Twitter is no exception. Twitter now displays images in timelines, and if you are not taking advantage of this you are missing out. An image attached to any tweet is sure to increase visibility and engagement.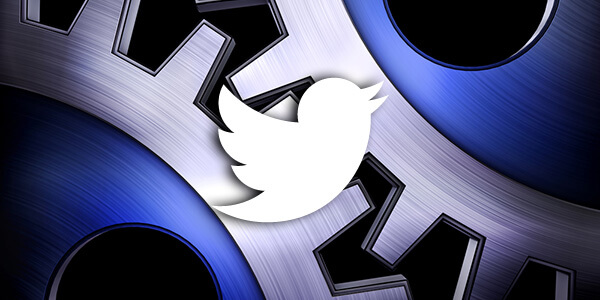 8. Use a Twitter client
A client can help sort the updates that you see by user, keywords, etc. For example, you might be following people all over your country, but you can create a list of users in your city, and use a client to see only their updates to get a glimpse of what is going on in your area.
9. Be funny
Twitter users are more likely to get more followers if they post funny stories, jokes and clever opinions. Self-sarcasm is very catchy, too.
10. Gather followers from other social networks
Use free Facebook likes, free Instagram followers, free TikTok followers, and free YouTube subscribers, and ask your friends there to follow you on Twitter.
11. Participate
See what is going on between your followers and take part in their conversation. Use many hashtags and follow the trends.
Read the following blog if you want to learn more about ways to become famous on Twitter.
How to Become Famous on Twitter? Get Free Twitter Followers and Likes, Be Famous, Be Best!
Thank you for choosing Like4Like!
Like4Like.org
Social Media Marketing
is a network that will help you grow your social presence for FREE.

- We allow you to look and choose who you want to like, subscribe, follow, view, hit, share, and skip those in who you are not interested.
- We do not sell likes, subscribers, friends, followers, views, hits, and shares.
- We abide by Twitter's Rules, Facebook's Policies, Google Conditions, etc...
- We will never request passwords or cookie/session data of your social network accounts and will never post, tweet, or update status from your accounts.
- We have a strict NO Bot, NO Macro, and NO Automation policy.