Best time to post on Social Media
So, what are the best hours to post on each social media channel?
In this guide, I'll tell you the best times to post to get more engagement with your great content.
If you need more likes and followers on Facebook, Instagram, Twitter, and other social networks, join us, improve your presence on Social Networks.
Best time to post on Instagram
Instagram moved away from the reverse-chronological feed, but timing is still important. Instagram explains on their blog that posts are ordered: "based on the likelihood you'll be interested in the content, your relationship with the person posting, and the timeliness of the post."
Finding the best time to post on Instagram — or any social network for that matter — is about knowing your audience, testing different times, and measuring results.
If you want to get more free Instagram followers, and free Instagram likes, you are at the right place.
Best time to post on Facebook
With more than 1.4 billion daily active users. Few Research found that 71 percent of Facebook users visit the site every day. People log in from both their desktop and mobile devices, but mobile use is increasing.
best time to post on Facebook is between 12 p.m. and 3 p.m. Monday, Wednesday, Thursday, and Friday.
And on the weekends from 12 p.m. to 1 p.m.
Thursday is the best day to post on Facebook in the week, the safest times to post include weekdays from 10 a.m. to 3 p.m, Saturday has the least amount of engagement for Facebook in the week.
Get more free Facebook likes with Like4Like!
Hootsuite sees lower engagement on the weekends, but there is often a spike in click-throughs for posts published between 12 p.m. and 1 p.m. on Saturday and Sunday. There are several other studies out there that report Thursdays and Fridays from 1 p.m. to 3 p.m. work well.
As always, you should test and track results for yourself. Use engagement data from Facebook Page Insights or other measurement tools Analytics to determine what works best for you.
Best time to post on Twitter
A lot of people use Twitter as a sort of digital newspaper, scrolling through content during their downtime or when they sneak in a break at work. With more than 350,000 tweets sent every minute, driving Twitter engagement can feel like a needle in a haystack. Marketers have to be smarter about how and when to reach their core audience.
The best time to post on Twitter is at 3 p.m. Monday to Friday.
Friday is the best day to post to Twitter
The safest times to post tweets are every day 10 a.m. to noon
Sunday morning receive the least amount of engagement
Looking at an aggregate of Hootsuite user data shows us the most popular days to post on Twitter are Monday to Friday and the most popular times to post-fall between 9 a.m. and 4 p.m.
If you don't know whet to post and get likes, join us and get free Twitter followers and likes!
But again, this will differ depending on your audience, location, and content strategy. Use the data as a starting point, test different posting schedules, and compare results.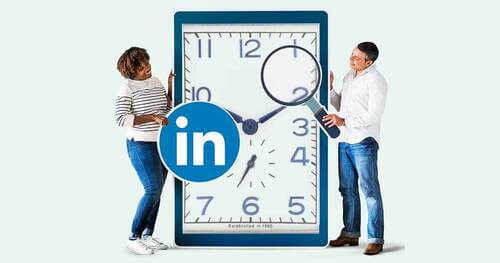 Best time to post on LinkedIn
LinkedIn is the world's largest professional network, So posting during working hours makes sense. That said, 57 percent of all LinkedIn traffic comes via mobile. Like Facebook and Instagram, LinkedIn's algorithm is designed to show you the most relevant content.
The best time to post on LinkedIn is Wednesday from 3 to 5 p.m.
Wednesday is the best day to post to LinkedIn
Engagement varies per day, but Tuesday through Thursday rank best
Friday through Monday receive the least amount of engagement and that brings up an interesting point.
Think your audience only engages with your content on the weekends when they are at home relaxing? Try workday hours. The results may surprise you.
And yes, maybe a larger share of your audience is online over the weekend, but are all your competitors flooding those times with content? You might benefit from posting off-peak hours when competition is low.
How to find the best time to post on social media
Know your audience
How old are they? Where do they live? What's their commute like? What do they do for work? What are their challenges and pain points? What social networks do they use? Do they scroll through their feeds on a phone or computer?
Those are the types of questions you need to answer to figure out the best publishing schedule.
Use the same content to test different times
Like any good experiment, you need consistency to accurately measure results. When testing times, use the same or similar content. That way a less than engaging post shared at a high-traffic time won't skew the results.
Consider location
If you're based in the PST time zone and have followers in the EST and GMT zones you might find posting at 8 a.m. PST works best because it hits the workday in both other regions.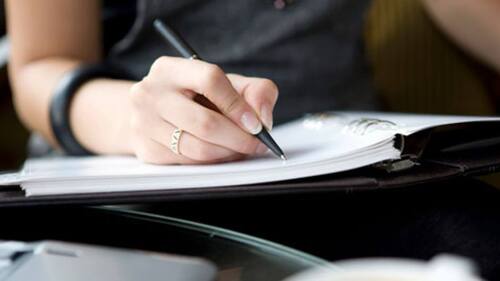 If you have a global social media you could create different social media handles for different regions. Or, simply schedule content throughout the day and night for 24-hour engagement.
The point is location matters. If 6 p.m. on Thursdays is a good time to post for retail brands, that's 6 p.m. for the target customer, not necessarily the brand.
Continue to test and optimize
Don't get complacent. Find the times that work best for you, but never stop testing. Audience habits—and network algorithms—change. Be sure to create social media reports to track when you get the most engagement for each posting time. And determine how often you'll rerun experiments on your social channels.
Sources:
https://blog.hootsuite.com/best-time-to-post-on-facebook-twitter-instagram/
https://sproutsocial.com/insights/best-times-to-post-on-social-media/
Best time to post on Social Media, Best time to post on Instagram, Best time to post on Facebook, Best time to post on Twitter, Best time to post on LinkedIn
Like4Like.org
Social Media Marketing
is a network that will help you grow your social presence for FREE.

- We allow you to look and choose who you want to like, subscribe, follow, view, hit, share, and skip those in who you are not interested.
- We do not sell likes, subscribers, friends, followers, views, hits, and shares.
- We abide by Twitter's Rules, Facebook's Policies, Google Conditions, etc...
- We will never request passwords or cookie/session data of your social network accounts and will never post, tweet, or update status from your accounts.
- We have a strict NO Bot, NO Macro, and NO Automation policy.